Fitness Equipments & Machines
Exercises on daily basis make body fit and strong, stress free, increases the life expectancy, prevent excess weight gain, maintains immune system and what not!. Fitness Equipments are the devices used for physical activities to maintain fitness or to enhance the strength, by providing fixed or adjustable resistance. Fitness equipments are nothing but exercise machines required to workout for attaining a toned physic. A wide range of fitness equipments are available today in market and have divided in two categories:
Equipments as per Usage
Home Exercise Equipment
Within a lot of demand for these kinds of machines, HEE (Home Exercise Equipment) are available in all major brand names of health & gym industry. People prefer to buy personal equipments due to time limits and couldn't manage to come outside. E.g. Dumbbells, Barbell, Resistance Bands, Treadmills etc. are easily available in homes.
Gym/ Club Exercise Machines
You will easily find a private/ club gym even in smaller area today, as this has replaced a big place for exercising techniques. Gymkhana's are a delight for middle-class and lower class population those fond of work-outs and can't afford costly exercise equipments. E.g. Weight Machine, Bow flex, Treadmills, Stationary Bike etc. are numerous machines, you can easily find in every Gymkhana.
Types of Fitness Equipment
Strength Training Equipment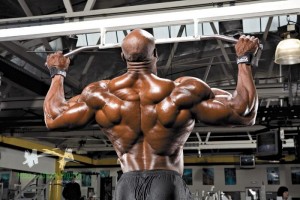 These activity builds the muscle size while smoldering the fats and strengthen the core muscles thus increasing the Endurance, Stamina and maintains the shape of the body. Anaerobic Exercises develop strength, speed and power. Strength training includes moving your muscles against a resistance and weights, which is the reason it is also called as resistance training. You can train yourself in gyms or with free weights at home. Strong muscles makes your body language good and improves you body tone.
Free Weight such as Dumbbell, Bar bells and Resistance Bands: Dumbbells and Bar bells are available in market with different types. Dumbbells can be either in pairs or single while Barbells are to buy in set. Resistance Bands is a kind of stretchable cable designed with Anti-Snap technology and can be used anywhere.
Weight Machine and Bow flex: Weight machine is used to pull weight against gravity while Bow flex is used for strength and cardio training. These kinds of machines are found in Gymkhana's as covers lots of space.
Cardiovascular Exercise Machines
These activities are viewed as best for heart and body circulation and additionally for burning fat and strengthening muscles. Some of the most famous aerobic exercises are walking, bicycling or swimming that can help you live more and healthier. Some most famous equipments for aerobic exercises at home are Treadmills, Exercise Bikes, Ellipticals Cross Trainers, Rowers.
Exercise Bikes: Also called stationary bikes, is a device with single wheel, pedals and handlebars.
Elliptical: To simulate climbing, running, walking, a stationary machine.
Treadmill: A device for walking or running on the same place, with conveyor belts driven by motors.
Popular Brands for Fitness Equipments
Though many other types of devices are used for different kinds of exercises, we have mentioned few of them above. The big giants of Exercise Equipment Industry are:
ATICO Medical Pvt Ltd: Treadmill, Fitness Cycle, Leg Exercise Equipment
F2 Bio Labs: For Home Gym Equipments
Advanced Technocracy Inc: Physiotherapy Equipment, Treadmill
Excel International: Exercise Bike, Leg Curls, Seated Arm Curl, Hack Squat Machine
Life Wave Electro Medical System: Bike, Home Gum, Equipments, Platinum Bike
---