Top 10 Exercise Bike Brands
Here are some of the exercise bike brands that are listed among the top 10 exercise bike brands by Toughtrain.com. This brands are listed according to factor like its popularity, pricing, warranty, features etc. The exercise bikes of this brands are widely accepted and appreciated by its users.
Top 10 Exercise Bike Brands-
---
Schwinn is an American brand, and a leading brand of bicycles, recreation products which also manufactures home and commercial fitness equipment. The brand is on advancement of fitness technologies, and has been an crucial player in revolutionizing bicycling and fitness around the world. Treadmills, ellipticals, exercise bikes etc are the major products of this brand.
---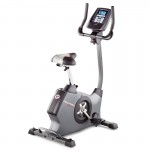 Pro-Form is a production from ICON Health and Fitness and its came into existence in 1977, as the world's largest marketer and manufacturer of fitness equipment, with a heritage of transforming the industry with innovative products. Treadmill, elliptical, gym equipments and healthcare products are manufactured by Proform Fitness.
---
Livestrong Fitness offer a complete line of home fitness equipment; including treadmills, Ellipticals and exercise bikes etc. This is a Taiwan based company and is Asia's largest, the world's third-largest, and one of the industry's fastest growing fitness equipment manufacturers.
---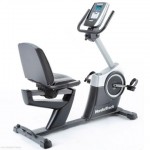 NordicTrack is a brand of ICON Health and Fitness. The company's entry into the health and fitness industry began with the manufacturing of trampolines. Presently it produces treadmills, exercise bikes, ellipticals and many other fitness accessories, which are very much appreciated by its users. NordicTrack products are reliable and backed by very attractive warranties.
---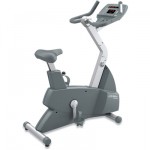 Life Fitness is a renowned brand based in US began over 40 years ago with a vision of creating different kind of fitness equipment. Life Fitness is committed to produce quality equipments which are displayed each and every day, by dedicating more people and resources to make sure that their product are great and perform safely. Treadmills, ellipticals, exercise bikes etc are some of the major products of this brand.
---
Star Trac is known as a manufacturer of user-focused equipment, and this company is one of the fitness business' most excellent makers of pioneering cardiovascular products, designed with the user in mind. Treadmills, ellipticals, exercise bikes etc are some of the major products of this brand. Star Trac supplies exercise products to these industries like Gyms, Nonprofit fitness, Apartment/Multi housing, Military, hospitality, professional sports, student recreation centers, corporate fitness, wellness and rehabilitation centers.
---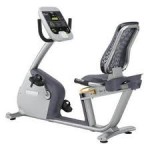 Precor is a leading brand which builds premium commercial fitness equipment for workouts that feel smooth and natural. Their professional gym equipment is chosen by fitness clubs, hotels, spas, and individual exercisers in over 90 countries across the world. Treadmill, Ellipticals and Exercise Bikes are the major products of this brand.
---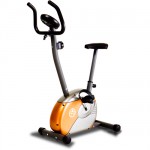 Marcy Fitness is founded by Walter Marcyan in 1946. Presently Marcy deals in several home and commercial fitness equipments like ellipticals, exercise bikes etc.
---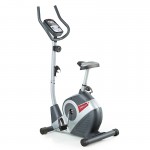 Weslo Fitness is popular for making low-cost treadmills, Ellipticals and exercise bikes, billing themselves as a company that offers "fitness for real people under the trademeark of ICON Fitness and Health. This is an ISO 9001 certifified company, based on the authenticity the manufacturing capacity devoted solely to commercial products. Welso Fitness is vertically integrated, therefore, in addition to manufacturing; it performs all research & development, industrial design, and marketing for its products.
---
Stamina Products Incorporation was founded in the year 1987. It was one of the first to develop infomercial products with the introduction of the American Gladiator Home Gym. Cardio equipments like Ellipticals, exercise bikes, treadmills of Stamina Fitness are widely accepted as well as appreciated by its users. It also produces many other home gym equipments.