Top 10 Healthy Habits for Men
Good habits can even help you to stay healthier and stronger. A corporate man has turned into a machine these days and have no time to think for his physical exercises, resulting in stress, overweight, diseases etc. Hitting a gym regularly may not be possible for you and affording a home gym can also be too costly. So here are some easy methods that will help you to maintain a normal physic. These are nothing but some of the daily habits, maintaining which you can maintain your health.
Top 10 Healthy Habits
1. Exercise Daily
The best way to maintain a good health is to exercise regularly. Eating healthy foods, relaxing on your couch and watching TV won't help you to attain a good health. Get active exercise for at least 30 minutes a day. Simple exercise like walking, jogging, swimming etc also be enough, if you are unable to the hit the gym. The better option suggested is to play your favorite outdoor games and play till you sweat well.
2. Walk to Office
Walking to office is one of the healthy habit a man must practice to stay fit. Ride a bike or at least take the stairs instead of traveling in the comfort of the accelerators or lifts. The habit can little be improvised to get some results. Like walk on a treadmill, while watching your favorite TV show or simply do some sit ups as well while enjoying your favorite music.
3. Full Night Sleep
In this busy corporate schedule, a modern man is often flooded with burned of office works, resulting in lack of sleep and improper sleep. Try to get a full night sleep, that will not only offer you an active day but also a healthy body as well.
4. Never Skip Breakfast
Start your day with a healthy breakfast. In this busy schedule of corporate life you may lack in time but, try not to skip breakfast. It not only kick-start your metabolism, but also improves your physical and mental well-being. A healthy breakfast generally includes carbs, protein and with some healthy fat. An egg-white spinach omelet with sliced avocado, along with whole-grain toast can be a perfect combo.
5. Eat Smaller Meals, But Frequently
You may too follow the traditional 3- 4 meal a day. But studies say that to stay fit one must have smaller meals, frequently 5-6 times a day. This habit of eating frequently not only prevent you from overeating but also have great impact on your overall body fitness.
6. Eat Healthy Snacks and Avoid Junk Food.
We corporate men often take junk foods when hungry or in between meals. No doubt junk foods will too fill you up but will harm you because of its high sugar and fat contents. While maintain the habit of replacing these junk foods with some healthy snacks, which apart from filling you up will boost you all day long and have no adverse effects.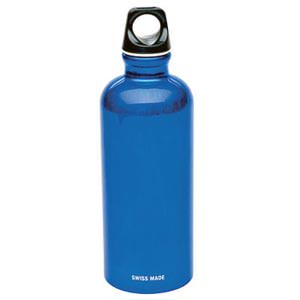 7. Always carry a water Bottle
Despite of odd fashion, this habit can turn to be a fruitful habit to maintain a good health. Doctors suggest to drink more and more water to get a healthy body and a shinning skin. This habit will definitely rescue you from dehydration and help to lubricate your joints and maintain good muscles.
8. Stretch Morning and Evening
Stretching whole body makes you flexible and strong. Sitting all day long in office may stiff your muscles, increasing the chance of injury during unplanned physical activity. Stretch in the morning and also before going to bed in the night to get a strong physic.
9. Watch the Booze
Alcohol causes swelling of the body tissues, resulting in weight gain. So you have to very cautious while boozing. Put some limit on it and enjoy a healthy life.
10. Stand Tall
A good posture is a always a preferred for having a smart and healthy body.