Top 10 Men Fitness Magazines
Magazines are the mirrors that offers you with information of various fields. Men magazines strictly deals with issues related to Men problems and also provides beneficial tips to keep yourself updated. These magazines for Men specially deals in Men issues like fitness, health, career, relationships, nutrition, sex and general interests and many more. Here is a list of Top 10 Men Magazines, prepared by ToughTrain.com, selected from a huge list.
Top 10 Men Magazines
1. Playboy
Playboy is an American men's magazine that features photographs of nude women as well as journalism and fiction. This is one of the most popular magazines for men and was first published in 1953. It has everything that a man wants to read. This magazine is sold like hot cakes all over the world with approximately 3 million copies being sold monthly in the USA alone.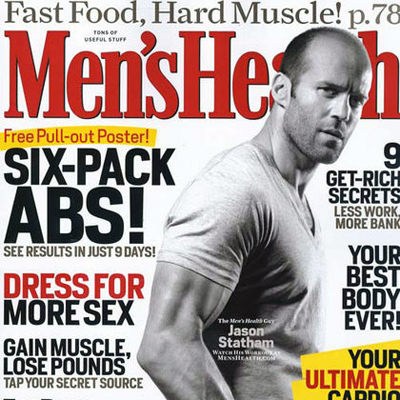 2. Men's Health
This is another very popular Men magazine and discuss various issues of Men like fitness, health, career, relationships, nutrition, sex and general interests. Men's Health magazine also offers information to help men look good, feel great and take control of their lives. It publishes 10 issues of men per year and suggest proper tips to work on that.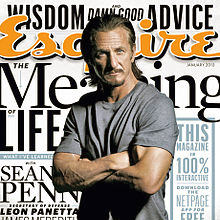 3. Esquire
Esquire, one of the best Men magazine publishes 11 issues per year and suggest you with fashion advice, political commentary and smart editorial for successful men. Esquire magazine also features advice like "Ten Things You Don't Know about Women" and its annual "Sexiest Woman Alive" issue.
4. GQ
GQ or the 'Gentlemen's Quarterly' is a monthly magazine and has worldwide presence and readership. It was first published in 1957. It is written for young professional men and covers a wide range of topics including lifestyle, fashion, style, travel, food, health, fitness, technology and the likes. GQ aims to keep the modern man up-to-date with the hottest trends.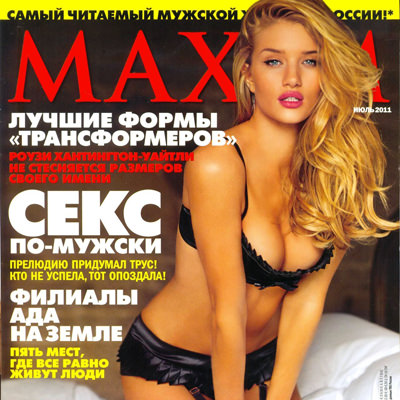 5. Maxim
Maxim magazine is the man's go-to guide for the best in sports & entertainment, also offering news of the coolest new gadgets plus the most beautiful women on the planet. This magazine is solely meant for adult readers and publishes 12 issues per year. It has readers all over the world.
6. Men's Fitness
This popular magazine for men was first published in 1988 as 'Sports Fitness' and after that over the time the name was changed to Men's Fitness. Presently the magazine publishes 10 issues per year and focuses primarily on sports, fitness, nutrition and overall physical well-being. However, it also covers some topics on fashion and style in general.
7. Details
Details is one of the top magazines for men's fashion and lifestyle, publishing 10 issues per year. It was first published in 1988 and covers topics like adventure, style, music, fashion, sports, politics, humor and pop culture. Each issue of this magazine will satisfy all your passions.
8. Men's Journal
Another exciting magazine on Men fitness, Men's Journal features articles on cutting-edge fitness, health and travel for adventurous men. It publishes 12 issues per year nad and also provides practical and informative advice on how to spend quality leisure time.
9. FHM
FHM stands for 'FOR HIM MAGAZINE'. It was first published in 1985. It stands true to its name because it truly is for him, covering topics concerning various aspects of men's lives.
10. Muscles & Fitness
Muscle & Fitness magazine is a lifestyle magazine for bodybuilders. It publishes 12 issues per year and features expert health and fitness advice for men on every level of fitness.