Exercises To Lower Blood Pressure
High Blood Pressure can be maintained with the help of regular exercises, but cannot be recovered completely. As you leave exercising after some days, your blood pressure will rise to the original point or may even rise. Regular physical activity makes your heart stronger. There are many exercises such as flexibility, strengthening exercises etc. but it takes aerobic activity to control high blood pressure. So you don't have to spend hours in the gym. Patients with minimum blood pressure level can start with the following mentioned exercises to lower their level of blood pressure while patient with very high level of blood pressure, at first must consult with a doctor and proceed as adviced. Try to workout for least 150 minutes of moderate exercise, 75 minutes of vigorous exercise or a combination of both each week, for much effective result.
Exercises To Lower Blood Pressure
Mowing The Lawn
Doing regularly your household works such as mowing the lawn can be very benificial for maintaining a normal blood pressure and a fit heart. It will highly benefit you as well as get your work done. Engage yourself in often planting some flowers, that will keep you motivated.
Brisk Walking
Walking is one of the simplest and effective form of physical exercise, that has ample of benifites. A moderate dose of physical exercise for 30 minutes a day is enough to keep your blood pressure normal. This form of aerobic fitness can lift your mood, make you physically fit, and improve the quality of your life.
Jogging
Jogging is just much more effective than walking. This vigorous physical exercise will offer you a fit physic, a strong heart, a healthy mind and most importantly keep your blood pressure normal. Wear supportive, comfortable walking shoes, strap on your iPod and get moving.
Dancing
This fun cum exercise too help in maintaining a normal blood pressure. Music offers relaxation as well as motivates you, so dancing to your favourite will be no hard and get benefited.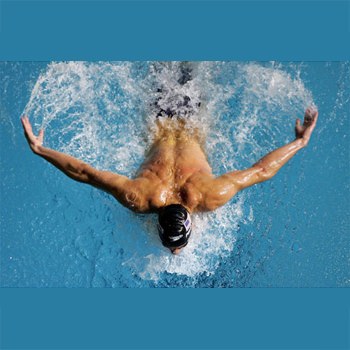 Swimming
This exercise is refreshing as well as effective. Bored of your daily busy office work, relax under the pool and soon you will be charged to go further and increase your intensity. Swimming laps or even participating in water fitness classes will not only raise your heart rate and improve your heart health, the water provides multi-directional resistance that will improve your muscular strength and tone. It is also one of the safe alternative if you have joint problems that walking or running can aggravate.
Cycling
Cycling is a cardiovascular activity that is easy on the joints and is very effective to attain a healthy heart and normal blood pressure. This fun exercise can be performed solo in the gym, in a spin class, or outside on the road or trails.
Tennis
Playing tennis can also be very benificial in preventing high blood pressure.