Exercises for Healthy Heart
Inactive life style can be one of the risk factors for heart diseases. Consumption of high fatty food also effect your heart a lot. You can low these possibility of heart diseases by going through some regular exercises, especially aerobic exercises. Hitting the gym and cardio exercises can also be beneficial in this purpose. But that is not possible for all. Here are some easy exercise that anyone can go through easily and get benefited. These exercises will improve the way your body uses oxygen, consequently offering you a healthy heart.
Exercises for Healthy Heart
Brisk Walking
One of the very simple exercises that is very beneficial for heart. Walking on a treadmill or walking in an open road, offers you the same result, while the later is widely favorable. Wear supportive, comfortable walking shoes, strap on your iPod and get moving. For much effective result try to walk in a good pace to achieve a moderate intensity level.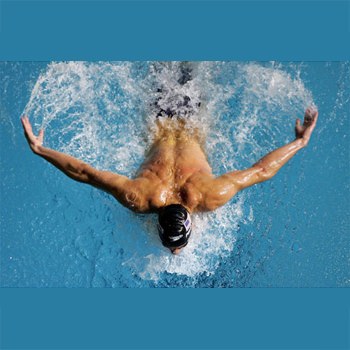 Swimming
This exercise is refreshing as well as effective. Bored of your daily busy office work, relax under the pool and soon you will be charged to go further and increase your intensity. Swimming laps or even participating in water fitness classes will not only raise your heart rate and improve your heart health, the water provides multi-directional resistance that will improve your muscular strength and tone. It is also one of the safe alternative if you have joint problems that walking or running can aggravate.
Running
If you are quiet easy with simple walks you can increase your intensity further and start running. Try to maintain a constant speed and workout till you can. Don't try to workout beyond your strength. For burning fat also running is one of the most preferred exercise. It can burn 100 calories by running a mile and offer you a health heart.
Cycling
Cycling is a cardiovascular activity that is easy on the joints and is very effective to attain a healthy heart. This fun exercise can be performed solo in the gym, in a spin class, or outside on the road or trails. Make efficient use of your cycling time and bike to work or to do your errands. Even better, join a cycling club and enjoy the camraderie.
Circuit Training
Regularly performing just one form of exercise can bore you. Best suggestion is to bring some variation in your exercises that will not only keep you motivated to exercise, it will improve your muscular strength, endurance and heart health. For example, for every 3 minutes of cardio, do 1 strength training exercise or a high-intensity burst of cardio for 1 minute.